95.9 The River and West Suburban Bank want you to buy it in the burbs!
Each month we will highlight West suburban communities and focus on why you should spend your money locally!
Read more about all of our highlighted cities below!
JANUARY
BENSENVILLE|   CLAREDON HILLS|  HINCKLEY
The friendly village of Bensenville offers a thriving downtown with a variety of shopping and dining options! Enjoy the arts at Fischer Farm History Museum, one of the oldest homesteads in the country or the Atkinson Collection Gallery, which features local, national and imported original pieces! There is a strong sense of community within Bensenville, as the village hosts special events year round:a summer concert series, "Music in the Park"  a Fourth of July parade and festival, the annual tree lighting and 5k holiday dash! Bensenville is also known for their great parks, such as the Redmond Recreational Complex, featuring the Edge Ice Arenas! Don't miss out of the flourishing French Market, which offers community gardens, and brings Benesenvilles "green initiatives" front and center!

With small town charm, Clarendon Hills offers a wide variety of dining options: from the local favorites, Tracy's Tavern, Country House Restaurant, to Little Creperie! The Village of Clarendon Hills is all about supporting local businesses, and is known as the Volunteer Community with community events happening all year round! Look forward to the Daisy Days Festival and Craft show during the Spring, an annual event started back in the mid sixtys! What is now a three day event, first started as a simple merchant driven sidewalk sale, now the Daisy Days Festival and turned into a weekend filled with carnival rides, face painting, ice cream booths and music!  Get active with dear old dad, during the Daisy Dash 5K, which takes place in Clarendon Hills during Fathers Day or, you can look forward to the holidays with Halloween parades in the fall, and the annual Christmas walk and tree lighting in the winter!
Just because it's cold outside, doesn't mean there it's a bad time for ice cream! Stop by the Dairy Joy Drive-In, in Hinckley to satisfy your sweet tooth craving, or enjoy a cheeseburger at this unique American restaurant! Dairy Joy has inside seating, an outside patio and a walk-up window! You can have dinner and enjoy some old fashion video games at South Moon Barbeque and the Mullet Room Arcade! South Moon is known for their fresh bbq and friendly atmosphere and the mullet room arcade is located right inside! enjoy quirky little shops, like "Mandy's Just Because" gift shops, "What-Nots" Antique store, and Consciously Rooted, specialty store!  Hinckley, is home to three great parks: Pioneer Park, Garifield and Streamside, open for all to enjoy picnicking and play!
FEBRUARY
ELGIN|   OAK BROOK| 
The city of Elgin is all about family in Feburary there are many wonderful Family Fun events, The Elgin Public Museum also hosting "Bison Feeding in Lord Park"! For an Hour and half get up close and personal with Bison, Deer and Elk, assist on feeding these amazing animals. Brighten your week end with Laughter from "First Friday Improv" at Hemmens Cultural Center for 90min of full laughter and music, perfect for all ages! There's plenty of great restaurants in downtown Elgin! Grab breakfast at Arabica Café or Burnt Toast Restaurant, stop in for dinner at Riverside Pizza or Paul's Family Restaurant! Enjoy a Symphony orchestra concert at Elgin Symphony, or enjoy happy hour drinks at the Martini Room, Dog's Paw Brewing or Hoppe's Tavern! The city of Elgin is full of rich history that is just waiting to be discovered!
Shopping, shopping and more shopping! That's what you'll find in oak brook! All the brands you love without the commute! Minutes from all the high end retail at Oak Brook Shopping Center also near incredible restaurants and five star accommodations. Whether it's an afternoon snack, a gourmet cup of coffee or a relaxing meal with friends or family, take a break to recharge, refuel and indulge in a variety of dining options. Why travel all the way downtown for a 5-star meal when all the top names are right here in your back yard!? With the weather warming up, Oak Brook is also a great family destination. Oak Brook's state of the art indoor Aquatic Facility features an outdoor splash pad and an amazing sun deck. Step back in history and visit the only operating waterwheel grist mill in Illinois at the Graue Mill and Museum! Visit Oak Brook today and see for yourself!
MARCH
GLENDALE HEIGHTS|   LOMBARD|
The Village of Glendale Heights is all about community! Take your recreational activities to a whole new level at their Sports Hub, including a fitness center, adult and youth athletics, and plenty of rooms to host birthday parties and special events! Take a stroll down brand new paved walking paths at Gladstone park, or Heritage Park. Easter is right around the corner! Glendale Parks and Recreation hosts Breakfast with The Easter Bunny, and an Easter Egg Hunt! Don't miss the 17th Annual Charity Golf Classic, a 17 hole Golf Charity Outing benefiting the Make a Wish Foundation, or the "Show and Shine" Car Show with over 20 vehicle classes! Look forward to Glendale Heights Fest, known as one of the western suburbs premier events! Bring the whole family to enjoy carnival rides, along with exciting entertainment and fantastic food booths while enjoying the "best fireworks in the western suburbs!"
Enjoy Spring in Lombard strolling through Lombard Park District's Lilacia Park, Which features an array of lilacs and tulips! And look Forward for Lombard's famous "Lilac time" during April and May, where all ages can enjoy a stroll through the park or one of the many special events from wine tastings to musical events and garden tours and the lilac queen coronation! Enjoy Cruise Nights in Downtown Lombard every Saturday night starting in June! A fun time for visitors and neighbors to come out and see some classics cars and then rock the night away with some of the area's favorite musical acts! Historical Downtown Lombard has many unique boutiques and shops to fit every shoppers need. Or see Historical attractions, like the "LeRoy House" from little orphan Annie, A Victorian Cottage, and Sheldon Peck Homestead that served as an Under Ground Rail Road house! Immerse yourself in Lombard's amazing events and historical charm.
APRIL
HINSDALE|   ST. CHARLES|
Stroll down historical charming streets of downtown Hinsdale. Shop among trendy, one of a kind boutiques and restaurants. Sit down and relax while enjoying a nice glass of vino at the Village Wine Cellar, with over 100 different wines you'll be sure to find your favorite! Kick off summer with amazing events and festivals happening in downtown Hinsdale all summer long! Shop among 130 different fine artists at Hinsdale 44th annual fine arts fest. Enjoy live music and delicious food every Thursday at Burlington parks, "Uniquely Thursdays" perfect for the whole family! Come out and visit Hinsdale's 41st annual farmers market every Monday morning, over 25 farmers and small food vendors bring their freshest produce, and artisan flare to Hinsdale's historic neighborhood.
"The Pride of the Fox", St. Charles is a small town with a lot to offer. With, Pottawatomie Park, and Mount St. Mary's Park, you can see the beauty of nature through every season!  Live entertainment can be found all around: visit The Arcada Theatre in downtown St. Charles with numerous shows throughout the year! With endless dining options in St. Charles, you will surely find something to pick from! Enjoy events like the Scarecrow Festival in October, Kane county's flea market throughout the summer! Shop among one thousand antique and collectable dealers, you'll be sure to find your next treasure! Or stroll down the Fox River and take in the gorgeous scenery! St. Charles is your fun in the sun destination.
MAY
WEST CHICAGO|  GENEVA|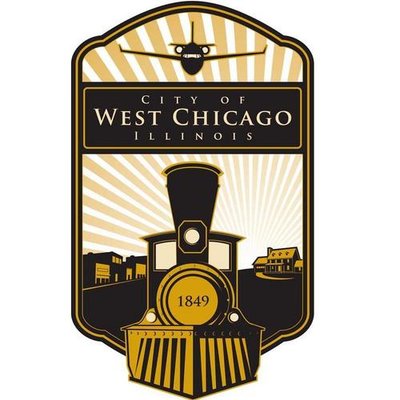 Explore West Chicago and enjoy its distinction as ethnically diverse, progressive, well- establish community combining family- friendly neighbors, businesses at the cutting edge of technology, easy access to major transportation networks and a charming city center. Whether you call West Chicago home or a visitor's destination, you'll find a warm and welcoming community with an excellent school system, diverse housing option and caring people that take pride in their hometown. Desirable dedicated open space that includes enviable forest preserves and Illinois Prairie paths, contribute to great recreational opportunities. In fact, outlets for seasonal recreational pursuits seem boundless in West Chicago. An excellent parks system, its own corner of the Dupage River, Turtle Splash Water Park and its fair share of championship links create wonderful opportunities for hiking, biking, fishing, swimming, or golfing. On any given day in West Chicago, visitors can discover what residents love most about their city- the endless opportunities to play.
With its historic downtown area, Geneva offers activities for the entire family! filled with sandwich shops, specialty cafes, Chocolatiers, and fine dining. Geneva is the perfect city to enjoy a day or night out. you can work up an appetite by walking or biking the many trails through the Fabyan Forest Preserve. Enjoy summer by taking the family out for a Kane County Cougars game at Northwestern Medicine Field, or enjoy everything Swedish with three full days of fun at the Geneva Swedish days during the month of June! you can one stop shop around 150 historic Geneva Commons unique shops and boutiques. or relax at one of many Geneva's five-star day spas. there is always fun to be had in Geneva!
JUNE
ADDISON|   YORKVILLE| 
JULY
NAPERVILLE|   CAROL STREAM|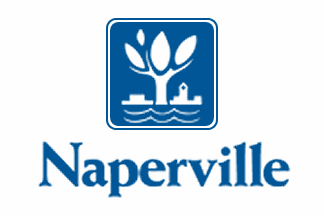 AUGUST
AURORA|   PLANO| 
SEPTEMBER
BATAVIA|  PLAINFIELD|
OCTOBER
LISLE|  

NOVEMBER
OSWEGO|   WARRENVILLE|
DECEMBER
WHEATON|   MONTGOMERY|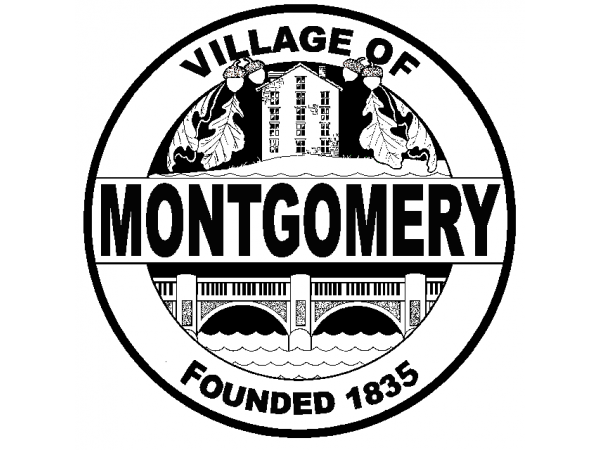 ---